Clinical and non-clinical staff positions
If you are looking for a new challenge and the opportunity to improve lives every day, join us!
Available opportunities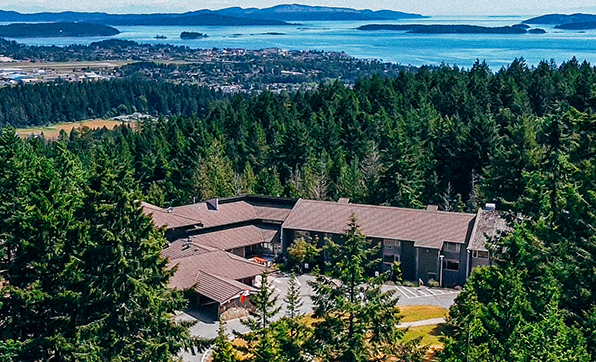 Improving lives
Homewood Health Centre, The Residence at Homewood, and Homewood Ravensview are committed to improving people's lives. You will be part of a team that provides patient-centered care in a psychologically safe and inclusive environment.
We offer specialized inpatient programs in addiction, trauma, mood disorders, eating disorders and other psychiatric and concurrent disorders. Programs are delivered by expert teams including psychiatrists, addiction medicine physicians, psychologists, nurses and specialized therapists.
Workplace Services opportunities
Homewood Health is Canada's only mental health provider to offer a full continuum of care to some of Canada's largest employers through our network of more than 3,000 service providers and staff clinicians. Remote and in-person opportunities are available across the country.
Living in Guelph
Guelph is a lively city of about 130,000 located in Southwestern Ontario, about one hour west of Toronto. Known as 'The Royal City' it offers a balanced lifestyle with access to fabulous green space, an active arts and culture scene, the University of Guelph and many other amenities.
For more information about living in Guelph, visit: www.guelph.ca and www.visitguelphwellington.ca.
More about Homewood Health Centre
Living on Vancouver Island
Homewood Ravensview is located on picturesque Vancouver Island in North Saanich, BC. Located 30 minutes north of the provincial capital, Victoria, the area offers a vibrant and active lifestyle.
For more information about living in and around North Saanich, visit: www.northsaanich.ca or www.victoria.ca
More about Homewood Ravensview
Homewood Health developed Ravensview in close partnership with local first nation communities. Homewood and the Pauquachin First Nation worked together along with support from other Saanich First Nations to allow Homewood to purchase the Ravensview site and provide the opportunity to return culturally-sacred lands to the Pauquachin First Nation as heritage for all Saanich Nations.
Get started by creating an individual profile so you can apply quickly and easily anytime to one or multiple roles. You can also sign-up for job alerts and be notified as new opportunities become available.
Get started