Homewood du Plateau: Leading Expertise in the Treatment of Borderline Personality Disorder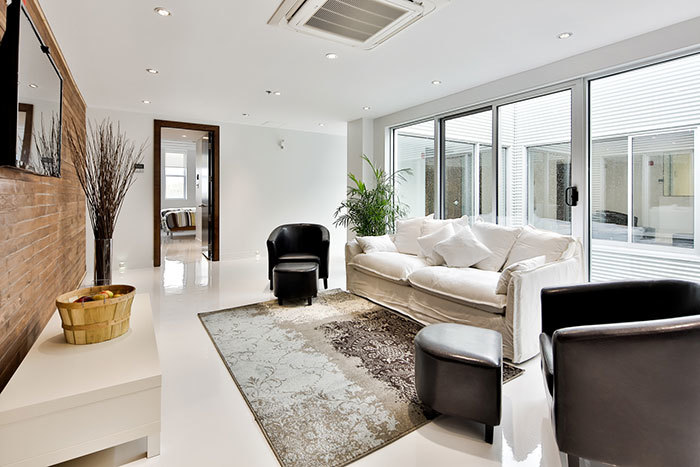 What is Borderline Personality Disorder?
Borderline Personality Disorder is a mental health disorder that falls under the classification of personality disorders. Borderline Personality Disorder interferes with the way in which an individual feels about themselves, how they behave and how they relate to other people. Certain signs and symptoms include, an intense fear of abandonment, a pattern of unstable and intense relationships, rapid changes in self-identity, periods of stress-related paranoia, impulsive and risky behavior, suicidal threats or behavior or self-injury, significant mood swings, ongoing feelings of emptiness and inappropriate and intense anger.
Back to home
Why is inpatient treatment at Homewood du Plateau the best?
Homewood du Plateau is a secure, private mental health and addiction treatment facility located in downtown Montréal, one of only a handful that offers inpatient programs of this nature in Canada. The team is fully bilingual and is renowned for the level of specialized care they provide to people with personality disorders like Borderline Personality Disorder. Many other facilities don't even offer this kind of treatment. Homewood du Plateau's Co-Medical Director and Psychiatrist, Dr. Ronald Fraser, is specialized in the treatment of Borderline Personality Disorder and provides leadership for the program.
What does inpatient treatment look like?
Evaluation
When someone needs help, a family member or physician will contact us via our confidential web form, or by phone (1-866-716-5158). We speak with them to get a bit of background information about the client who needs help. Then, we schedule an in-person or more in-depth telephone meeting where one of our team members will gather more details and conduct a pre-assessment. With the new information, we gain a better understanding of what the client might need and determine if they would be a good fit for our inpatient program.
Residency
While the client is at Homewood du Plateau, we want them to feel comfortable in the caring, home-like community environment while they are recovering. The client will have a private bedroom and ensuite and will be able to socialize in the beautiful shared spaces. They will receive both psychiatric monitoring and a comprehensive mental health assessment. If needed, we will help them with medically-assisted detox. Nurses are present around the clock. People stay for a minimum of six weeks.
During this time, they will also receive a customized treatment plan and care delivered by a team of McGill University affiliated psychiatrists, physicians, psychologists, counsellors, social workers and occupational therapists. This usually includes weekly group and individual therapy sessions, as well as stress-reduction and wellness activities. We focus on fitness and nutrition and provide all meals. Programming can consist of Cognitive Behaviour Therapy (CBT), Dialectical Behavioural Therapy (DBT), mentalization-based therapy, trauma focused psychotherapy, positive psychology, interpersonal dynamics, psycho-education, mindfulness training, recreation therapy, leisure therapy and expression art therapy.
We also keep Recovery Management / Aftercare in mind
Recovery Management, sometimes referred to as Aftercare helps consolidate abstinence, optimize recovery and decrease relapse rates. Clients who have completed our intensive 6-week program are eligible when clinically appropriate, for 52 weeks of group aftercare delivered at our facility or another Homewood Clinic location across the country, included in the rate. Clients requiring additional therapeutic support following treatment may also choose to complete individual therapy and aftercare afterward in their community at an additional charge.
What does it cost?
Homewood du Plateau is private, inpatient care. Costs are dependent on lengths of stay and whether or not a person resides in Quebec or another province. We can provide details about the program fees, including information about the possibility of cost-sharing that may be available through provincial or private insurance plans. Contact us for more details.