The Differences Between Inpatient and Outpatient Therapy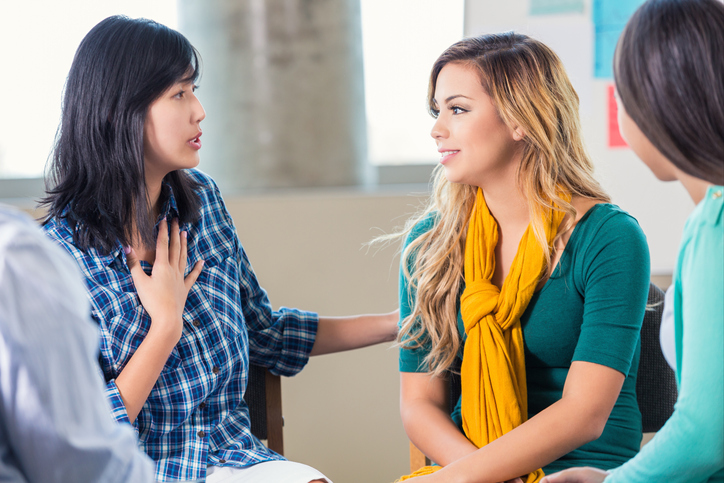 Different ways to approach getting better
Whether it was through the encouragement of your family members or your doctor or something you arrived at on your own, making the decision to seek treatment for a mental health and/or addiction disorder was an important step forward on the path to finding recovery that works.
Back to home
Remember, feeling better isn't something that will happen overnight. Recovery is a process that will involve wrapping yourself in supports from your community and your professional care team. There are a few different ways you can approach treatment when you're working with Homewood Health.
Inpatient treatment
When looking at treatment options, you will find that inpatient care offers the most intensive form of focused therapy. With inpatient programs, you will move into one of Homewood's world-class private facilities and immerse yourself in recovery treatment. Inpatient programs typically involve stays of six weeks or longer, depending on the recommended treatment plan that you and your professional care team develop to best suit your recovery needs.
While attending an inpatient program, you will not go to work, and you will not live with your family, but they will continue to be involved and form a big part of your recovery support network. You will be completely dedicated to working through the therapies that have been devised to help you move into the process of long-term and sustainable recovery. Inpatient care is intense and highly effective without any of the distractions you might have through day-to-day life. You are provided with round-the-clock emotional support from the professional care team, and work with different team members each day to complete different therapies that form the basis of your recovery program. At the end of the inpatient therapy program, you will have acquired new tools and adopted new techniques to help you re-enter your daily life confidently with a plan to help you continue making strides towards sustained recovery.
Recovery Management helps consolidate abstinence, optimize recovery and decrease relapse rates. Clients who have completed inpatient programming are eligible when clinically appropriate, for 52 weeks of group aftercare delivered at our facility or another Homewood Clinic location across the country, included in the rate.
Clients requiring additional therapeutic support following treatment may also choose to complete individual therapy or a more intensive step-down program at an Homewood Health facility or in their community at an additional charge. After completion of any needed intensive outpatient treatment, Homewood Health can assess whether aftercare is clinically appropriate.
Outpatient care
When engaged in outpatient care, you still receive a customized treatment program to help you with your mental health needs. The clinical programming is completed on part-time during the day at a private clinic where you meet your professional care team to complete group and individual therapy. You won't live at one of Homewood's facilities, but rather stay immersed in your daily life and surroundings. You'll continue to go to work, interact with family, friends and your community each day. You may still complete some of the same therapies an inpatient would, but progress occurs at a slower pace because treatment is spread over a longer time frame. For example, an outpatient program could last between eight and twelve with 52 weeks of continuing care depending on the treatment plan. Remember, it isn't necessary to have completed an inpatient program in order to participate in outpatient care. You can work on your recovery with an outpatient program and the support of your family and significant others too.