Share This Story
---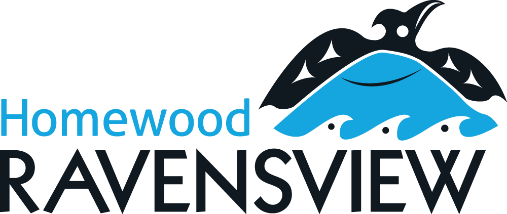 VICTORIA, British Columbia: October 25, 2018 —Dr. Lyn MacBeath joined Homewood Ravensview as its founding medical director on October 1, 2018. In addition to her leadership responsibilities as director, she will also maintain an active clinical practice at Ravensview in her areas of specialty: addiction medicine, adult psychiatry, concurrent disorders and trauma.
"This is a once-in-a-career opportunity," said MacBeath, "to be able to build a program from the ground up and to do it at a spectacular venue like Ravensview and in a community that means so much to me and my family."
Dr. MacBeath joins Homewood from Cedars at Cobble Hill Treatment Centre where she served as medical director. She has also been a clinical instructor in the Department of Psychiatry at the University of British Columbia, a position she maintains with her move to Homewood. Dr. MacBeath previously worked in clinical capacities at institutions including Mental Health & Substance Use Services (Interior Health, BC), Burnaby Mental Health Centre, Greater Victoria Hospital and McMaster University. She is a fellow of the Royal College of Physicians & Surgeons of Canada (Psychiatry) and is certified by the Canadian, American and International Societies of Addiction Medicine. She is respected in her field for raising awareness of trauma-informed practices and for ensuring that services are responsive to cultural diversity.
"It will take great people with deep expertise to deliver the world-class treatment programs at Ravensview," said Homewood Health President and CEO Jagoda Pike. "We are pleased to be able to attract professionals of Dr. MacBeath's calibre and with Lyn leading the team, we're going to help a lot of people."
"Helping people get better is my passion," said MacBeath. "I have seen family members – loved ones – struggle with addiction and post-traumatic stress, so I know first-hand what's at stake. I know every person who turns to Homewood Ravensview is going to benefit from the commitment our team brings to our clients and to the care we provide."
About Homewood Health
Homewood Health is the Canadian leader in mental health and addiction services. With more than 135 years of experience, Homewood achieves outstanding outcomes through its national network of more than 4,500 employees and clinical experts. Homewood's complete suite of services includes organizational wellness, employee and family assistance programs, assessments, outpatient and inpatient treatment, recovery management, return to work and family support services, all customized to meet the needs of individuals and organizations. Homewood Health is redefining mental health and addiction services to help Canadians live healthier, more productive and more fulfilling lives.
About Homewood Ravensview
Homewood Ravensview, part of Homewood Health, offers treatment for mental health, addiction and concurrent conditions. The centre is located on 28 acres of forested hillside on Vancouver Island's Saanich Peninsula and focuses on creating individualized client experiences. Homewood Ravensview features ocean views from private and semi-private bedrooms, exclusive suites and welcoming common areas. Homewood Ravensview is scheduled to open in early 2019 with 75 beds and will employ more than 80 full-time staff.
Please visit homewoodhealth.com/ravensview for more information.
— 30 —
Media Contact:
Nichole Desrosiers
VP of Marketing and Communications
ndesrosiers@homewoodhealth.com
403.617.6193