Transitional Care Program
Helping people in crisis begin on the path to recovery
People who struggle with complex mental health and co-occurring needs often require support to function successfully in the community. Homewood's Transitional Care Program—and its experienced clinical team—are available to help these clients with crisis stabilization, brief-to-short-term mental health services, and co-occurring mental health and addiction issues.
Often our patients face difficulty in managing the crisis that leads to hospitalization, or support with an alternative to hospitalization, or in returning to the community following a hospital stay. Transitional Care helps to stabilize the individual, reduce the distress, and increase the success of a return to the community by providing transitional treatment supports and facilitating community linkages.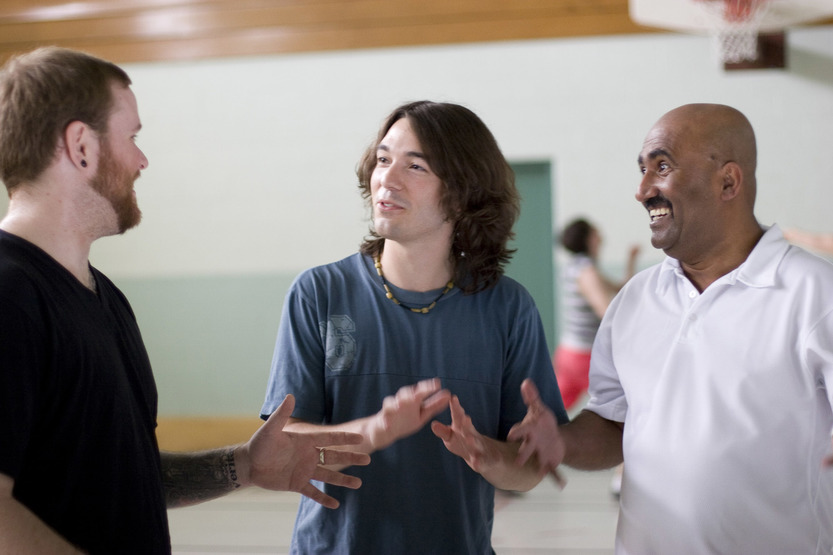 Transitional Care Referrals
Inpatient referrals are made through the inpatient clinical teams of Regional Services at Homewood from Monday to Friday during regular business hours, and at the Guelph General Emergency Department and rural Wellington hospitals with a mental health assessment.
Transitional Care provides:
outpatient crisis stabilization without hospitalization;
short-term follow-up after discharge from hospital;
psychiatric nurse consultations and support;
psychiatrist assessment and consultation; and
multidisciplinary team resources—including occupational therapy, recreation therapy, chaplaincy, and peer specialist support.
100%
percentage of clients that felt the staff helped them achieve their goals related to their recovery plan
100%
percentage of clients who would recommend the Transitional Care program to someone else
100%
of patients were satisfied with the overall quality of the treatment they received at Homewood
Admission Criteria
The individual must:
be in crisis and require urgent and intensive services;
have an impaired ability to function in the community without support;
have sufficient judgment to maintain function in the community environment;
agree to participate in the program;
reside in Guelph and Wellington County, and;
be between 18-65 years of age.
Transitional Care Services Offered*
mental health crisis assessment for Homewood admission or diversion at rural community hospitals in Wellington County
individual assessment and group support by our multidisciplinary team
development of crisis support plans
collaboration with case co-ordination and community supports
family support and education with linkage to community resources (with permission of the patient)
*vary by location
Transitional Care Education Groups*
Wellness Education including self-esteem, assertiveness and communication, anger, and stress management
Cognitive Behavioural Therapy and Anxiety Group
Community Living Series including time management, leisure education, nutrition, and recovery conversation
Women's Group
Men's Group
Relaxation Training
Trauma Recovery Education
Managing Emotions
Spirituality
Grief and Loss
*offered in Guelph, but those living in rural areas may also attend
Individuals who are in crisis should contact their doctor, go to the local community emergency department, or contact Here 24/7
at 1.844.437.3247
If you're interested in other Homewood services, click below.
See all Regional Services