Community Addiction Services
Addiction care for our community
Homewood's Community Addiction Services (CADS) provides outpatient addiction treatment for residents in our local community coping with the devastating effects of alcohol, drug, and gambling issues. Our experienced clinical team quickly identifies addiction problems early through assessment and develops an appropriate treatment plan. We collaborate with other local resources to ensure you receive quality care.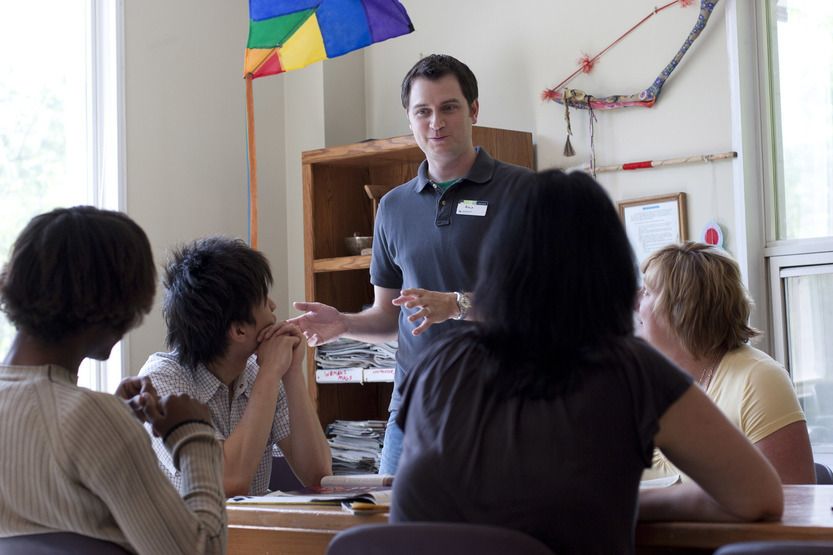 Problem Gambling Services
CADS provides assessment, outpatient treatment, and referral to community resources for people coping with problem gambling behaviours. In addition, the CADS clinical team has specialized training to deliver treatment for video-gaming/internet problematic behaviours. For access to the Problem Gambling Services, call 519.836.5733, extension 2396.
Additional Offerings
In addition to assessment and referral to other community programs, CADS provides:
Counselling and Treatment
We offer both individual and group counseling focused on a brief intervention that provides guidance and referral to the most appropriate services.
Family Services
Addiction affects every family member. Our family program delivers education, support, and discussion with people who are going through the same issues. Individual counselling is also available for family members. For access to this service, call 519.836.5733, extension 2396.
Relapse Prevention
We help people who have been through treatment to stay sober, or to recover from a relapse through experienced counsellors.
Youth Services
Our team provides counselling and treatment through out-reach services at all local high schools. Youth workers liaise with other youth service providers. For access to this service, call 519.836.5733, extension 2396.
Health Promotion
CADS is also available to provide educational material or presentations to the community regarding alcohol, drug, or gambling abuse.
93%
of clients reported they had a more positive outlook as a result of their contact with CADS
100%
percentage of clients who would recommend CADS to someone else who needed help
100%
of clients were satisfied with their overall quality of services received from Homewood
For access to the other services, please contact Here 24/7 at 1.844.437.3247.
We have staff located in offices throughout the Guelph Wellington Dufferin areas. See below.