Effective, Adaptable Care for Substance Use Disorders
Homewood's Addiction Medicine - Substance Use Program is a 6 week specialty inpatient program focused on treating individuals who are struggling with substance use, including alcohol, drugs, and/or prescription medications.
Treatment is overseen by addiction physicians as well as an interdisciplinary team that includes, psychotherapists, nursing professionals, occupational therapists, recreation therapists, consulting psychiatry and other allied health professionals.
The Homewood Addiction Medicine – Substance Use Program also offers specialized content responsive to the unique needs of first responders and healthcare professionals.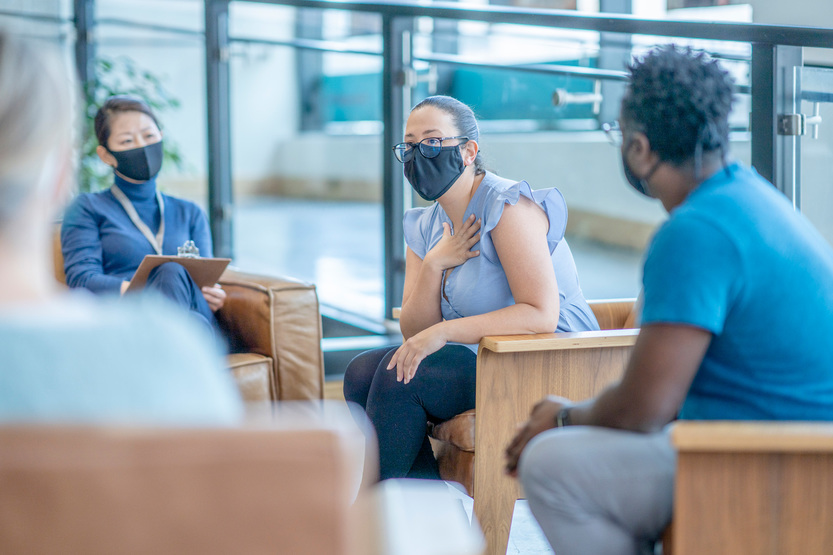 Who This Program is For
You are 18-years-of-age and older and are seeking help for and recovery from problematic substance use including alcohol, drugs (including marijuana), and prescription medications.
Outpatient or less intensive inpatient treatment experiences have not helped you to achieve lasting recovery. You value the experience of healing with others, in a community setting and are motivated to make changes that will help you more effectively manage your symptoms and enhance your overall well-being.
Admission to the Program
Therapeutic modalities
The 6 week Substance Use Program helps patients engage effectively in recovery in a group setting and offers:
Recovery-focused process groups
Cognitive Behavioural Therapy (CBT)-based relapse prevention
Adjunctive therapy and psycho-education sessions tailored to substance use disorders
Introduction to Dialectical Behaviour Therapy (DBT) skills
Group-based programming, with individual support available as required
Peer support groups (such as SMART Recovery, AA, and others
Caduceus groups (healthcare providers only)
We support the use of opioid agonist therapy (i.e. methadone, buprenorphine), and the use of other medications for the treatment of substance use when clinically indicated
98%
The percentage of patients who feel treatment meets their main addiction needs
80%
The percentage of patients who felt they learned valuable skills from the program
99%
The percentage of patients who would recommend Homewood to others
Family Services
Homewood offers family members and friends of addicted individuals their own information and support.
Learn more
Alumni Support
AMP offers the annual Spiritual Renewal Service as part of our alumni support. We are exploring new ways to connect with and support our alumni.
Learn more