Helping you get better for over 130 years
Welcome to the Homewood Health Centre
We are unique in Canadian healthcare. We are a 300-bed mental health and addiction facility located on 50-acres on the banks of the Speed River in Guelph, Ontario. We help to improve the lives of people in our community and throughout Canada by delivering highly specialized care.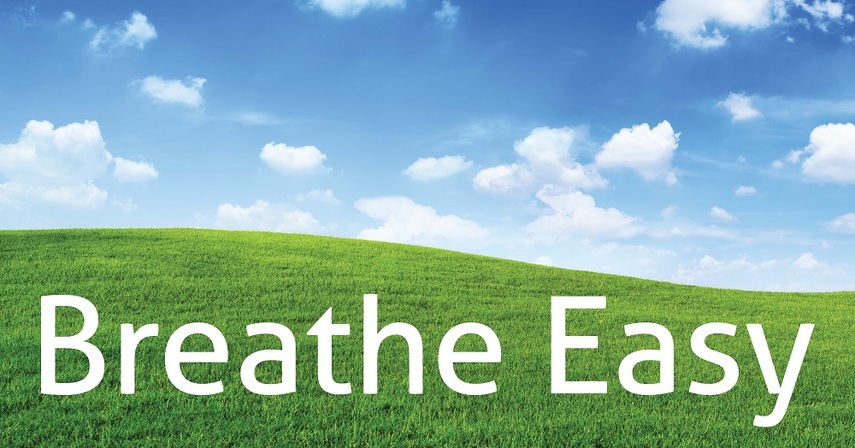 As of September 6, 2016, the Homewood Health Centre is a completely smoke-free and tobacco-free campus.
Find out more about smoking cessation
and how it benefits you.
Learn more
A place for quality care
While you are at the Homewood Health Centre, your focus and ours will be on your treatment, but we also expect your stay to be comfortable, safe and rewarding. Have a look at some of what the Health Centre has to offer.
Have a look at what the grounds at the Health Centre have to offer or find out more about Health Centre programs and services
Programs and services
The Grounds
Homewood Health Centre is located on a beautiful 50-acre property bordering the Speed River and offers forested walking trails, charming lawns and gardens, a meditation labyrinth, tennis courts, and lovely vistas.
Outdoor recreation
Patients may use tennis courts, walking trails, horseshoe pits, volleyball & badminton courts and a baseball diamond.
Recreation & Fitness Centre
Amenities include cardio/weight equipment, yoga/aerobic studio, games room, and massage chairs.
Chapel
The Homewood Chapel is open 24 hours a day, seven days a week for prayer, meditation, and thoughtful reflection.
Dining Room
Homewood's award-winning patient dining room provides a modified buffet with three hot meals and a light evening snack.
Patient Library
The Homewood Library houses more than 11,000 items and provides everything from large-print books to internet stations.
The Greenhouse
Homewood's state-of-the-art plant conservatory and classroom is the home of the Horticultural Therapy Program.
Conference Centre
The Riverslea Conference Centre provides an elegant setting for meetings, workshops, retreats and other functions.
Gymnasium
Patients can play basketball, volleyball, badminton, pickle-ball, and shuffleboard in our newly renovated gymnasium.
Massage Therapy Clinic
Homewood offers onsite Registered Massage Therapy (RMT) and Osteopathy to help complement patient treatment.
Creative Arts
Patients can participate in ceramic arts, leatherwork, and other art media during group times.
We also offer the following:
A recreation and fitness centre, gymnasium, billiards, baseball diamond, laundry and dry cleaning

A "Keep in Touch" long-distance calling card that can be purchased from the gift shop or patients can bring their own. On admission, patients receive a complimentary calling card with about 15 minutes of free long-distance calling time

Guest voicemail boxes are available for purchase at a small cost to receive incoming calls

Televisions are available for use in lounge areas.

Televisions are not provided in patient rooms, however.

Short-term parking

is available in the two parking lots marked "P" on the map shown below.
Parking Information
Homewood is located in the city of Guelph, approximately 50 kilometres west of Toronto's Pearson International Airport. Our address is 150 Delhi Street, Guelph ON, N1E 6K9.
Click here to view Homewood on Google Maps
Patient parking
Patients are encouraged to leave their cars at home. Bus and taxi transportation are readily available in the city of Guelph.
If necessary, please discuss parking fees with our Admitting staff prior to admission. You will be required to register your vehicle at Switchboard within 24 hours of your arrival, at which time you will receive a vehicle ID tag. Any special parking needs can be discussed at that time.
Visitor and short-term parking
Short-term parking is available in the two parking lots marked "P" on the map shown above.
Fees:
$8 for the Delhi Street lot – pay on exit – coin, Mastercard and Visa
$6 for the Emma Street and Riverwood lots – pay on entry, exact change is required
There are 15-minute unloading zones located outside of the MacKinnon building by the main entrance and in front of the Colonial building, which can be accessed from the back drive. These unloading zones are marked "UL" on the map at the top of this page.
Security
Please keep your vehicle locked at all times. Homewood is not responsible for loss or damage due to fire, theft, collision or otherwise to vehicles or their contents
Security officers are on duty 24 hours per day and they regularly patrol Homewood's property
Intercoms directly linked to Switchboard are located in the Emma Street lot (at the bottom of the stairs) and the Delhi Street lot (by the exit)
Unauthorized parking is subject to:

city ticket
towing
loss of parking privileges
discharge
"Even walking down the halls, all your staff, from custodians on up, were courteous, always had smiles and hellos, which makes your facility a warm, welcoming and safe environment."