Your clients are important to you.
You're important to us.
Whether you are an insurer, adviser or other insurance professional, Homewood's commitment to improving lives means better outcomes for you, your clients and their plan members.
Learn More
We help you strengthen your business while taking care of your clients and their plan members
Homewood Health provides everything you need to support plan sponsors and plan members, from our personalized approach to client relationships to our nation-wide team of healthcare professionals. Together we work to keep organizations healthy and employees at work. Our unparalleled ability to treat mental health and addiction shortens claims duration and gets plan members back to work in lasting good health.
From prevention through treatment, we deliver results
The breadth and depth of our mental health and addiction focused programming allows you to fill a product or service gap efficiently and effectively. From complete programs, to targeted interventions and timely access to treatment and services—our continuum is designed for the ever-evolving needs of insurance professionals and their clients.
Homewood is different
We think different is better. Everything we do is rooted in research, best-practice and treatment of mental health and addiction issues. We've built our business and our team around one unifying idea clearly stated in our vision: Improving Life. We come to work every day to make things better for patients, clients, employees, managers, insurers and organizations. Here's why we're better.
Tailored To Your Needs
We work to understand your needs and help you to achieve your goals through targeted and tailored programs, exceptional service, and dedicated, professional support.
Reliability & Strength
We support more than 6,000 plan sponsors with a highly skilled and diverse team of 4,500 nurses, doctors, and other mental health
and service professionals.
Better Outcomes
Our unique continuum keeps people
at work, positively impacts claims incidence and duration, and returns people to work when it's appropriate and sustainable.
Helping Your Business
Solving your big business problems helps grow your top line and your bottom line. Homewood offers you the support you need, and is there for you when and how you need it.
Leaders in Mental Health & Addiction Care
In any given week in Canada, approximately 500,000 employed Canadians are unable to work due to mental health problems. Your clients have a broad range of needs to ensure the health and functioning of their employees. Homewood Health provides a wide range of integrated and targeted programs that address the mental health and addiction challenges that impact the productivity of organizations.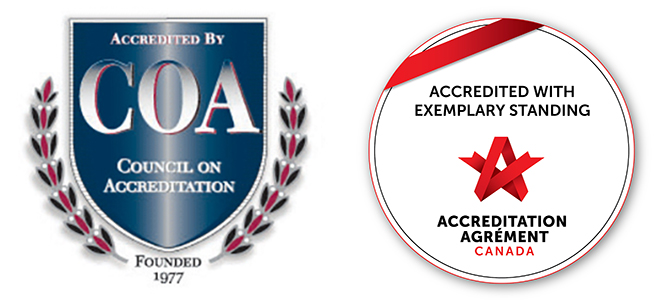 The clinical information presented here is not intended as a diagnosis. It is for information purposes only and Homewood Health Centre does not warrant its accuracy. Should specific concerns arise with respect to your health or the health of a family member, please see your family physician or visit the local emergency department. This is a Canadian website. Its content is intended only
for residents of Canada.
"You have all made me see things more clearly and that it is not just black and white. A huge thank you to my employer and everyone at Homewood who cared and understood me."